Getting to Black Hawk by bus is easy and convenient, and perfect for large groups. Avoid the hassle of carpooling and coordinating carloads of your friends or family, and charter a bus today. Contact one of our casinos to ask about their charter bus services.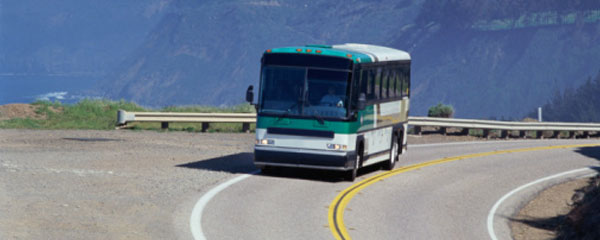 BLACK HAWK SHUTTLES
There are four main shuttles in town:
Black Hawk Tramway
This free tram service operates seven days a week and shuttles visitors up and down Main Street, stopping at thirteen different locations. Each bus stop utilizes GPS to give precise arrival times. Trams run from midmorning through early the following morning. For more information, contact (303) 761-3145, ext. 300.
Monday - Thursday
30 Minutes | 10:00 a.m. - 2:30 a.m.
Friday - Saturday
30 Minutes | 10:00 a.m. - Noon
20 Minutes | Noon - 2:00 a.m.
30 Minutes | 2:00 a.m. - 3:30 a.m.
Casino Shuttle
Since 1993, Casino Shuttle has been moving visitors to and from Denver and Cripple Creek, Central City, and Black Hawk (over 2 million served!). Buses leave regularly and return fares are flexible and can be comped with minimal casino play.
Black Hawk Shuttle
The Black Hawk Shuttle transports visitors from the Miner's Mesa public parking lot (south of Black Hawk) into town. The shuttle leaves the lot every hour on weekdays (when alerted by the call box), and departs more frequently on weekends. The shuttle makes 7 stops along Main Street, making it easy to get to any casino. Service begins as early as 7 a.m. and goes as late as 1:00 a.m. Riding the shuttle is free to guests and visitors who park at Miner's Mesa.
For more information, call (303) 582-5221.
Coach USA/ACE Express
Ride with one of Colorado's largest bus service providers, and you can depart for Black Hawk as early as 5:45 a.m. (Arvada), 6 a.m. (Wheatridge), 7 a.m. (Colfax and Chambers Rd.), with several other departure locations available.